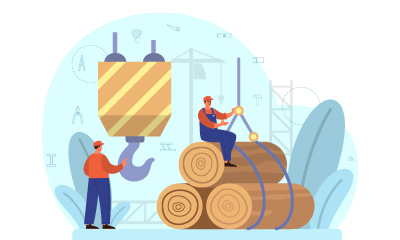 The LOLER Training course is designed for the LOLER technician, construction worker, warehouse operative, health and safety manager, crane operator, engineering surveyor or any individual who wants to brush up their skills and knowledge in LOLER. This LOLER Training course shares the key strategies, concepts and techniques of LOLER. 
In this comprehensive LOLER Training course, you will deepen your understanding on safe lifting operations, factors of safe  lifting operations, risk assessment, key strategy of planning the lifting operation and much more. 
By the end of this LOLER course, you will gain complete knowledge on lifting operation and lifting equipment regulations. Moreover, you will receive an accredited certification from CPD that will enhance your CV and make you worthy in the  job market. So, enrol in this course today and fast track your career ladder. 
Who should take the LOLER Training Course
This LOLER Training applies to anyone looking to establish a career in this field. This includes the following professions:
Engineering Surveyor

LOLER Technician 

Construction Worker 

Health and Safety Manager 

Crane Operator 

Overhead Crane Operator

Material Handler 

Lifting Engineering Equipment Surveyor 
Learning Outcomes LOLER Training Course
By the end of the LOLER Training online, learners will be able to:
Once you've successfully completed the LOLER course online, you will immediately be sent a digital certificate. Also, you can have your printed certificate delivered by post (shipping cost £3.99). All of our courses are fully accredited, providing you with up-to-date skills and knowledge and helping you to become more competent and effective in your chosen field. Our certifications have no expiry dates, although we do recommend that you renew them every 12 months
At the end of the LOLER training course, there will be an online assessment, which you will need to pass to complete the course. Answers are marked instantly and automatically, allowing you to know straight away whether you have passed. If you haven't, there's no limit on the number of times you can take the final exam. All this is included in the one-time fee you paid for the course itself.
Course Ratings
5 stars

0

4 stars

0

3 stars

0

2 stars

0

1 stars

0
No Ratings found for this course.