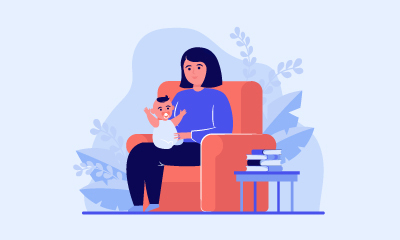 This Diploma in Child Care is designed to provide learners with a comprehensive understanding of the different areas of child care and the skills required to promote the development, health and safety of children. It includes audiovisual training and guidance, ideal for teachers, childminders, and social care workers.
Anyone who works with children must have an excellent understanding of their legal responsibilities when it comes to promoting their wellbeing, and this course discusses key duties involved in child care provision, from safeguarding to child protection. You'll learn how to recognise the signs of abuse and neglect in children, plan educational play activities and support children with physical disabilities, special educational, social and emotional needs.
This course also includes essential information on health and nutrition, child services, and the factors that affect child growth and development, equipping you with the skills and knowledge to build positive relationships with children and provide a nurturing environment in which they feel comfortable.
Last audited and updated on: 25th October 2023
Skill Value in United Kingdom in 2023
£25,700 Average Salary, Up to £58,500/yr for this skill according to top UK career sites.
Who should take the course
This Child Care training course is ideal for anyone who cares for or works with children, or is looking to kickstart a career working with children. This includes:
Teaching professionals
Childminders
Nannies
Social Care workers
Once you've successfully completed your course, you will immediately be sent a digital certificate. Also, you can have your printed certificate delivered by post (shipping cost £3.99). All of our courses are fully accredited, providing you with up-to-date skills and knowledge and helping you to become more competent and effective in your chosen field. Our certifications have no expiry dates, although we do recommend that you renew them every 12 months.
By the end of the course, learners will be able to:
At the end of the course, there will be an online assessment, which you will need to pass to complete the course. Answers are marked instantly and automatically, allowing you to know straight away whether you have passed. If you haven't, there's no limit on the number of times you can take the final exam. All this is included in the one-time fee you paid for the course itself.