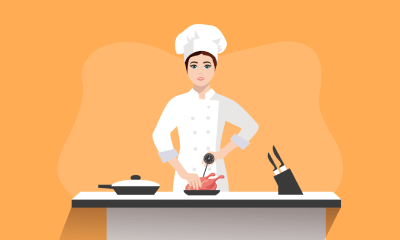 It is a legal requirement that all catering, manufacturing and retail businesses comply with The European Regulation (EC) No 852/2004 on the Hygiene of Foodstuffs. The Level 2 HACCP Training (Hazard Analysis and Critical Control Point) is a food safety management system that is essential to all businesses that serve food and beverages, from hotels to restaurants and hospitals.
This Level 2 HACCP Training Course is designed to introduce you to food hygiene legislation and the seven principles of HACCP. You'll also learn how to implement an HACCP system within the workplace, putting into practice key safety control measures.
By the end of this course, you'll have a sound understanding of the basics of food safety management, how to prevent and identify food safety hazards and how to maintain an excellent standard of service and healthy working environment for all.
Last audited and updated on: 23rd October 2023
Skill Value in United Kingdom in 2023
£28,900 Average Salary, Up to £43,700/yr for this skill according to top UK career sites.
Sneak Peek of Level 2 HACCP Training
Who should take the Level 2 HACCP Training Course
This comprehensive HACCP Level 2 Training course course is ideal for individuals who are directly responsible for handling and storing food for consumption. This would include those that work in: 

Restaurant and cafes

Catering and hospitality 

School and work kitchens

Food stalls

Butchers and supermarkets
Once you've successfully completed your Level 2 HACCP Training online, you will immediately be sent a digital certificate. Also, you can have your printed certificate delivered by post (shipping cost £3.99). All of our courses are fully accredited, providing you with up-to-date skills and knowledge and helping you to become more competent and effective in your chosen field. Our certifications have no expiry dates, although we do recommend that you renew them every 12 months.
Furthermore, this HACCP Training Level 2 course is endorsed by the Institute of Hospitality ensuring quality content that teaches industry standards and best practices.
This course is audited and approved by Environmental Health Officers. The course modules have been independently reviewed and are verified as containing the essential knowledge to achieve the level of training described.
By the end of the course learners will be able to demonstrate that they can:
At the end of the Level 2 HACCP course, there will be an online assessment, which you will need to pass to complete the course. Answers are marked instantly and automatically, allowing you to know straight away whether you have passed. If you haven't, there's no limit on the number of times you can take the final exam. All this is included in the one-time fee you paid for the course itself.