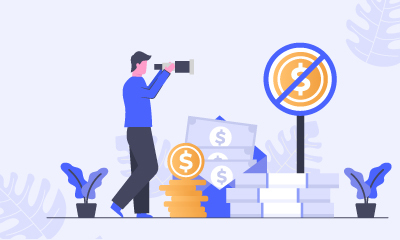 This Anti-Money Laundering Course is a formal qualification for anyone who wants to learn more about money laundering and the career opportunities in this field. It provides up-to-date information to protect your organization from suspicious activity, with step-by-step training on how to conduct a client risk assessment.
This Anti-Money Laundering Training Course covers a range of topics from terrorist financing framework to customer due diligence checks and processes, deepening your understanding of the role of the money laundering reporting officer. You'll learn how to develop a risk-based approach against financial crime that can be applied in any organization, as well as learn the policy and procedures for reporting suspicious activity.
Furthermore, this Anti-Money Laundering Course will equip you with the fundamental skills to work in this field, from problem-solving to data analysis. If you're looking to kickstart a career in the financial department of an organization, then this practical online course is a must for you.
Last audited and updated on: 24th October 2023
Skill Value in United Kingdom in 2023
£44,800 Average Salary, Up to £71,700/yr for this skill according to top UK career sites.
Sneak Peek of The Anti Money Laundering Training Course
Who Should Take The Anti Money Laundering Course
This Anti-Money Laundering Course is ideal for anyone looking to kickstart a career in this field or who wants to gain a deeper understanding of money laundering and how to prevent it. That includes:
Money Laundering Reporting Officer

AML Analysts

AML Officer

Risk & Compliance Analyst

Compliance Manager
Once you've successfully completed your Anti-Money Laundering Training Course, you will immediately be sent a digital certificate. Also, you can have your printed certificate delivered by post (shipping cost £3.99). All of our courses are fully accredited, providing you with up-to-date skills and knowledge and helping you to become more competent and effective in your chosen field. Our certifications have no expiry dates, although we do recommend that you renew them every 12 months.
By the end of the Anti-Money Laundering Course, learners will be able to:
At the end of the Anti-Money Laundering Course, there will be an online assessment, which you will need to pass to complete the course. Answers are marked instantly and automatically, allowing you to know straight away whether you have passed. If you haven't, there's no limit on the number of times you can take the final exam. All this is included in the one-time fee you paid for the course itself.
Course Ratings
5 stars

5

4 stars

0

3 stars

0

2 stars

0

1 stars

0